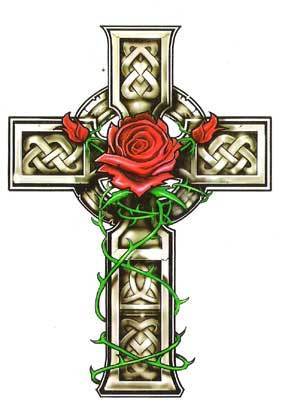 Welcome to my site, A Reader's Pleasure Palace, which will be someplace that I can keep you up to date on my titles.
For those just checking in, I'm Sierra Rose. A newly self-published author with 3 titles up on Amazon.com, Lulu.com and with an E-store on Createspace.
My novel is a romantic suspense novel with some touches of the paranormal and it's a first in a series about five handsome Irish brothers, the Fitzgeralds. See below for the cover of one of the versions.
There are pages for my Lulu storefront, my Createspace site. There are now links to the Amazon.com links for the titles and a Buy From Author button. The Createspace links have discounts available on the 2 formats for Celtic Evil so be sure to take advantage of those!
For more advanced excerpts: go to: http://sierra-rose-books.webs.com/
To Contact the Author: sierrarose_books@yahoo.com
Also, feel free to view or sign my guestbook.
Any information or excerpts have rights reserved and are not to be copied in any form without the author's written consent.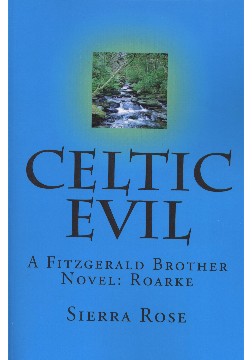 For those who have browsed my site in the past few days, you may have recalled a store site link for the books that I would sell myself. Well, this final deal with Paypal is the one that broke the author's back so to speak.
In the beginning, Paypal was a good thing for buyers or sellers and I've ignored the fees for nearly everything and the way they manage to get around refunds when they should refund but refund when they shouldn't. Today however I've had it with them and took down my store here and also the one I had on my other site.
After not doing any financial dealings with them in any great amounts for a couple months, my brother transfers some money to my account today for medicine for our mother and that's when I learn my account has been frozen. It was froze on the 8th of March and today I find out only when I try to use the attached debit card. No e-mails, no nothing from them saying that I would need to reconfirm myself.
Now they want credit cards, bank accounts, etc, etc confirmed but all that takes days or weeks to do and while this is happening my money is in limbo. They spoke with me on the phone, they could have easily confirmed that way but no! So, if they freeze an account for this stupid reason they can take their business and.... well we won't go there.
So anyone who sells or buys on Paypal, be careful. If you don't do something right or aren't using the account daily and then use it, they may think you're an imposter and freeze you.